Montlouis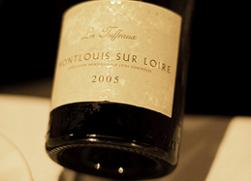 With a range of dry, tender, sweet and even sparkling nectars, Montlouis-sur-Loire delivers wines which bring a delicate, aromatic bouquet to your glass. 
Background of Montlouis wine
Great aromatic freshness can be observed even after more than three decades- the remarkable long aging potential is a key characteristic of quality Montlouis wines.
The town of Montlouis sits just across the river from Vouvray, with fairly similar "terroir" underfoot although there is a more sandy feel to the soils, and obviously the aspect of many of the vineyards are different. There are three communes that have vineyards qualifying for the Montlouis appellation, which was delimited in 1938. These are in Montlouis-sur-Loire and Lussault-sur-Loire, both of which sit on the left bank of the Loire, and St-Martin-le-Beau, which lies slightly to the south, closer to the Cher than the Loire.
The "rendement de base" is as for Vouvray, 52 and 65 hl/ha for still and sparkling styles respectively. This is another 100% Chenin Blanc appellation, yet despite these similarities the wines have never achieved the repute that Vouvray enjoys. But that is not to say that some are not very fine, and that they can demonstrate a fabulous metamorphosis in bottle, emerging as complex, intriguing wines, especially from a great vintage.
RiverLoire organizes private guided visits of wine cellars with wine tasting in some of the nicest wineries and vineyards of the Loire Valley. Feel free to have a look at our Full Loire Wine Tour or our Day Wine Tour in the Loire Valley.